One thing I tend to see in books and movies especially is the apparent lack of representation. It's really obvious once you look for it! I think that the public realized it a little bit more when the movie Selma didn't get any real Oscar nominations, even though it was arguably the most important movie. That then got people to actually discover what the people making these decisions were like– and over half of them turned out to be Caucasian men over 40 years old.
The truth is, though, that people aren't always white, skinny, and straight, and we deserve (and need) to see people who look and are like people! We here at Hugs and Hot Chocolate have made a list of some of our favorite books containing diverse characters. Oh, and they're more interesting than you'd think.
Books
In Real Life by Cory Doctorow and Jen Wang
In this book, newbie Anda becomes a kick-butt gamer and discovers the corruption behind the game, where Chinese kids have to illegally collect valuable, virtual objects just to make a living. While the story may be a bit serious, the art and characters in this graphic novel are wonderful and keep this from being a sob story.
What makes it diverse: Anda is beautiful, but doesn't necessarily meet today's standards. Raymond is Chinese and going through a difficult time– and Anda doesn't make it her mission to "fix" him. It's also an awesome book solely because the main character is female and plays video games. hghhhhhhhhhhhhjhhhhhhhhhhhhhhhhhhhhhhhhhhhhhhhhhhhhhhhhhhhhhhhhhhhhhhhhhhhhhhhhhhhhhhhhhhhhhhhhhhhhhhhhhhhhhhhhhhhhhhhhhhhhhhhhhhhhhhhhhhhhhhhhhhhhhhhhhhhhhhhhhhhhhhhhhhhhhhhhhhhhhhhhhhhhhhhhhhhhhhhhhhhhhhhh
Kiki Strike: Inside the Shadow City by Kirsten Miller
A group of teenage girls, lead by bookworm Ananka and vigilante Kiki, discover the "shadow city" beneath New York City, get rich, and use their skills for good. This is one of my favorite series of all time. Sounds lame but is the most amazing thing ever.
What makes it diverse: Kiki has horrible allergies and is shorter than everyone her age; Ananka is a bookworm and a genius because of it; Betty has costume designers for parents and is always in disguise; Luz is Hispanic, and an amazing inventor; Oona is an orphan, Asian, and an entrepreneur; DeeDee is an African-American chemist and genius. The girls are special and accurately represent the many types of people in New York City.
fkjsdlkgjlskjgkgjbklhjgksdjfksjdfkljdkgdklgjslkjgksjglksjdfksjdkfjsdlkgjdkgjkdgjdslkjgkdjgksdjfjjjjjjjjjjjjjjjjjjjjjjjjjjjjjjjjjjjjjjjjjjjjjjjjjjjjjjjjjjjhhhhhhhhhhhhhhhhh
Evolution, Me & Other Freaks of Nature by Robin Brande
Mena has been kicked out of her old life by everyone she loved, all because she wrote an apology letter to a boy her friends bullied. Through a gifted teacher, debates about evolution, and a new group of friends, Mena finds herself and starts over.
What makes it diverse: Mena learns not to make assumptions, forgets about the negative people in her life, and fully accepts all different kinds of lives. It's a great book that makes you think about your own life.
kjhfkakfgjsdlkfjlksdgjlkasdjlkasfienfgiriiiioooioopoooooooooooooopppyuuhhbhjjnmmnmmmmmmmmmmmmmmmmmmmmmmmmmmmmmmmmmmmmmmmmmmmmmmmmmmmmmmmmmmmmmmmmmmmmmmmhjkhjjjjjjjjjjjjjjjjjjjjjjjjjjjjjjjjjjjjjjjjjjjjjjjjjjjjjjjjjjjjjjjjjjjjjjj
Eleanor and Park by Rainbow Rowell
Set in the Eighties, two different high schoolers fall in love: Eleanor, who lives in an abusive household and weighs a bit too much, and Park, who lives in a happy Asian household. The storyline is beautiful, and it's the kind of book you remember forever.
What makes it diverse: It says it all in the summary; subtle but still great.
kjhfkakfgjsdlkfjlksdgjlkasdjlkasfienfgiriiiioooioopoooooooooooooopppyuuhhbhjjnmmnmmmmmmmmmmmmmmmmmmmmmmmmmmmmmmmmmmmmmmmmmmmmmmmmmmmmmmmmmmmmmmmmmmmmmmmhjkhjjjjjjjjjjjjjjjjjjjjjjjjjjjjjjjjjjjjjjjjjjjjjjjjjjjjjjjjjjjjjjjjjjjjjjj
All books by Rick Riordan, specifically The Mark of Athena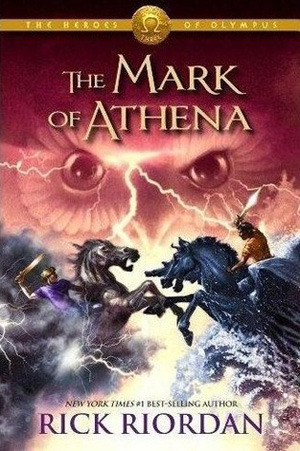 Rick works his classic Greek and Roman magic, weaving a hilarious, interesting, romantic, and adventurous story. Annabeth, who is pretty much the best character, kicks butt per usual and puts us all to shame. All of the characters from the first two books in the series are in this book– it's really the best one in the series. A must-read for any fantasy lover. Omigosh, guys, these are the books of my childhood.
What makes it diverse: Featuring characters of pretty much every race and personality, Rick Riordan does a great job of forming his characters and making them unique.
kjhfkakfgjsdlkfjlksdgjlkasdjlkasfienfgiriiiioooioopoooooooooooooopppyuuhhbhjjnmmnmmmmmmmmmmmmmmmmmmmmmmmmmmmmmmmmmmmmmmmmmmmmmmmmmmmmmmmmmmmmmmmmmmmmmmmhjkhjjjjjjjjjjjjjjjjjjjjjjjjjjjjjjjjjjjjjjjjjjjjjjjjjjjjjjjjjjjjjjjjjjjjjjj
One Man Guy by Michael Barakiva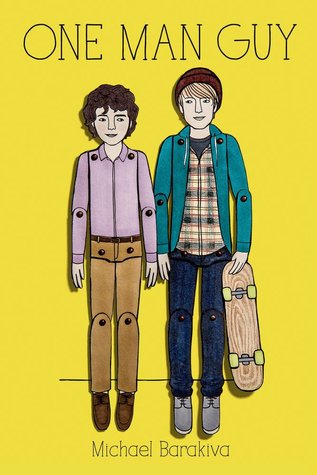 One of the best books I've read! Goodreads says it well:
"…Alek's parents announce that he'll be attending summer school in order to bring up his grades. Alek is sure this experience will be the perfect hellish end to his hellish freshman year of high school. He never could've predicted that he'd meet someone like Ethan.
Ethan is everything Alek wishes he were: confident, free-spirited, and irreverent. He can't believe a guy this cool wants to be his friend. And before long, it seems like Ethan wants to be more than friends. Alek has never thought about having a boyfriend—he's barely ever had a  girlfriend—but maybe it's time to think again."
What makes it diverse: It actually has a gay and Armenian protagonist: I know very few books with either of these things. All-around winner, this book debunks stereotypes, discusses the Armenian Genocide without overloading, and is filled with lots of feel-good scenes. It also deals with real problems that real teenagers go through!
Happy reading, y'all, and more to come! Be sure to visit Mary Claire's book blog, Realradreads.com. It's a personal fave.  🙂
~Paige
(All book cover pictures and the One Man Guy summary excerpt are from Goodreads. Target Lady Gif from Giphy.)